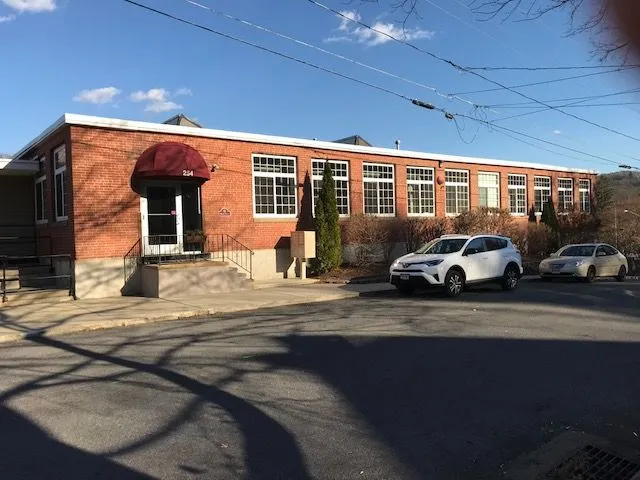 We are located in the quaint, blue collar town of Thomaston, CT. The town was named after clockmaker Seth Thomas, on July 6, 1875. To this day, the factories which founded the clockmaking industry still stand in tribute to their history.
We have made our home within the brick walls of one such factory. The building, which stands on Marine Street, was a subsidiary of the father factory on downtown's Main Street. The building was originally used to shelter the fabrication of naval and marine clocks, hence the building's address.
Many of the hometown patients of Thomaston Dental remember the days that they or their family members worked within those same walls. In addition to the high ceilings, skylight windows, and exposed brick, the nostalgia is one of the most touching characteristics that contributes to the unique quality this setting has to offer. The small town, industrial feel reminiscent of days past is the backdrop for our patients now and in the future.